'270 DOCTORS' CALLED OUT JOE ROGAN, BUT THE AUTHORS OF THE LETTER AND THE VAST MAJORITY OF ITS SIGNATORIES ARE NOT MEDICAL DOCTORS:
Well, I reviewed this open letter, and it turns out that only around 100 of the 270+ signatories to the letter are people with qualified medical degrees. And a large chunk of that 100 or so medical doctors are MDs employed at universities who are not in fact practitioners of medicine.

Yet part of the letter reads:

"As physicians, we bear the arduous weight of a pandemic that has stretched our medical systems to their limits and only stands to be exacerbated by the anti-vaccination sentiment woven into this and other episodes of Rogan's podcast."

Paradoxically, the disseminators of this petition are guilty of the very misinformation label that they've attached to Rogan. In fact, neither of the two reported co authors of the letter — Jessica Rivera and Ben Rein — possess medical degrees. Rivera holds a master's degree and Rein is a PhD academic who researches psychiatry.
The legacy media is happy to amplify misinformation to attack Rogan, given his numbers: Joe Rogan podcast reaches millions more than cable news: report.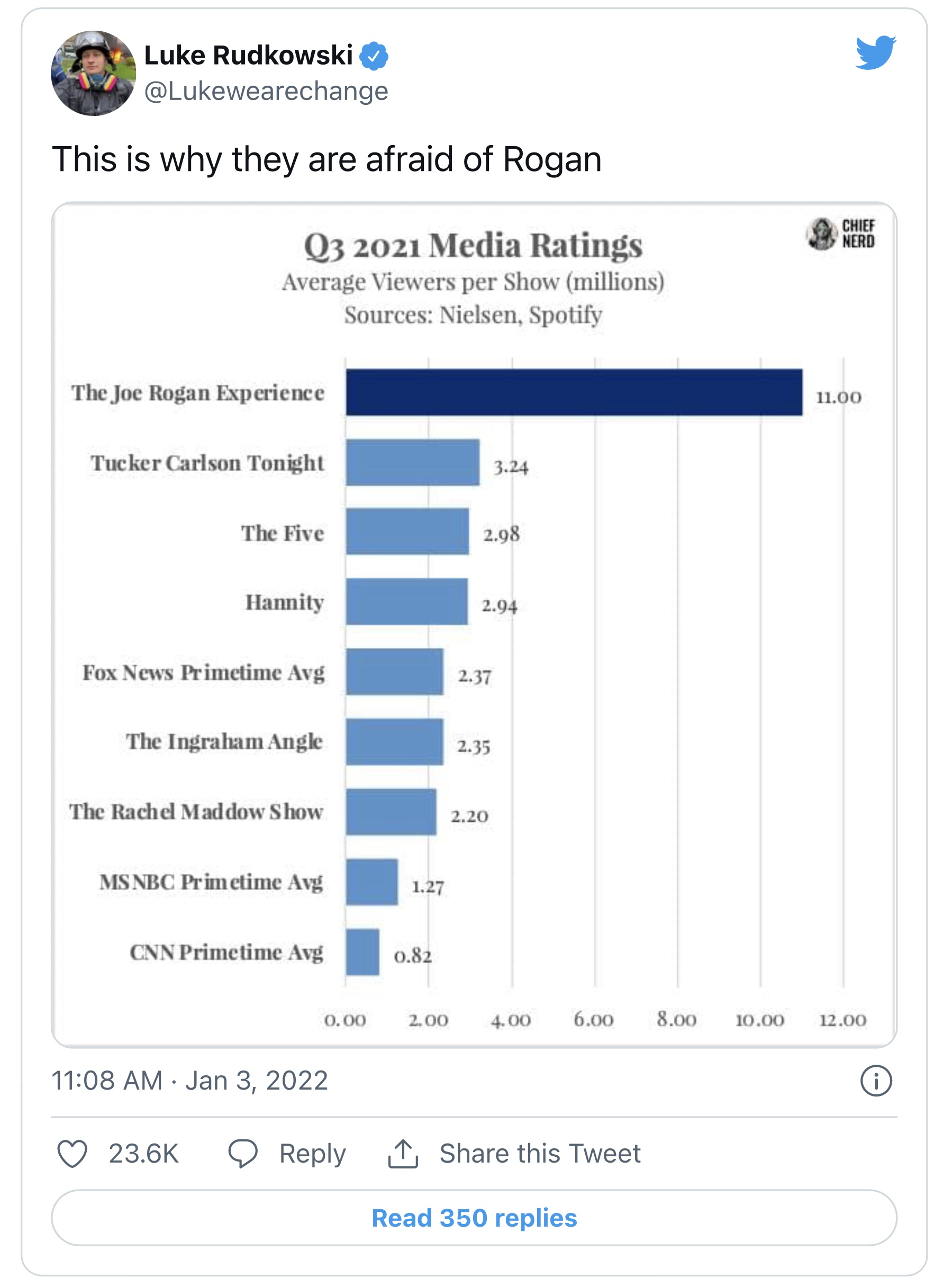 UPDATE (FROM GLENN): If Rogan fans operated like the left, they'd be complaining to the signers' employers and professional licensing boards about their deliberate spreading of misinformation.