COME AND SEE THE VIOLENCE INHERENT IN THE LEFTISM: Patti LuPone defends violent attack on Rand Paul: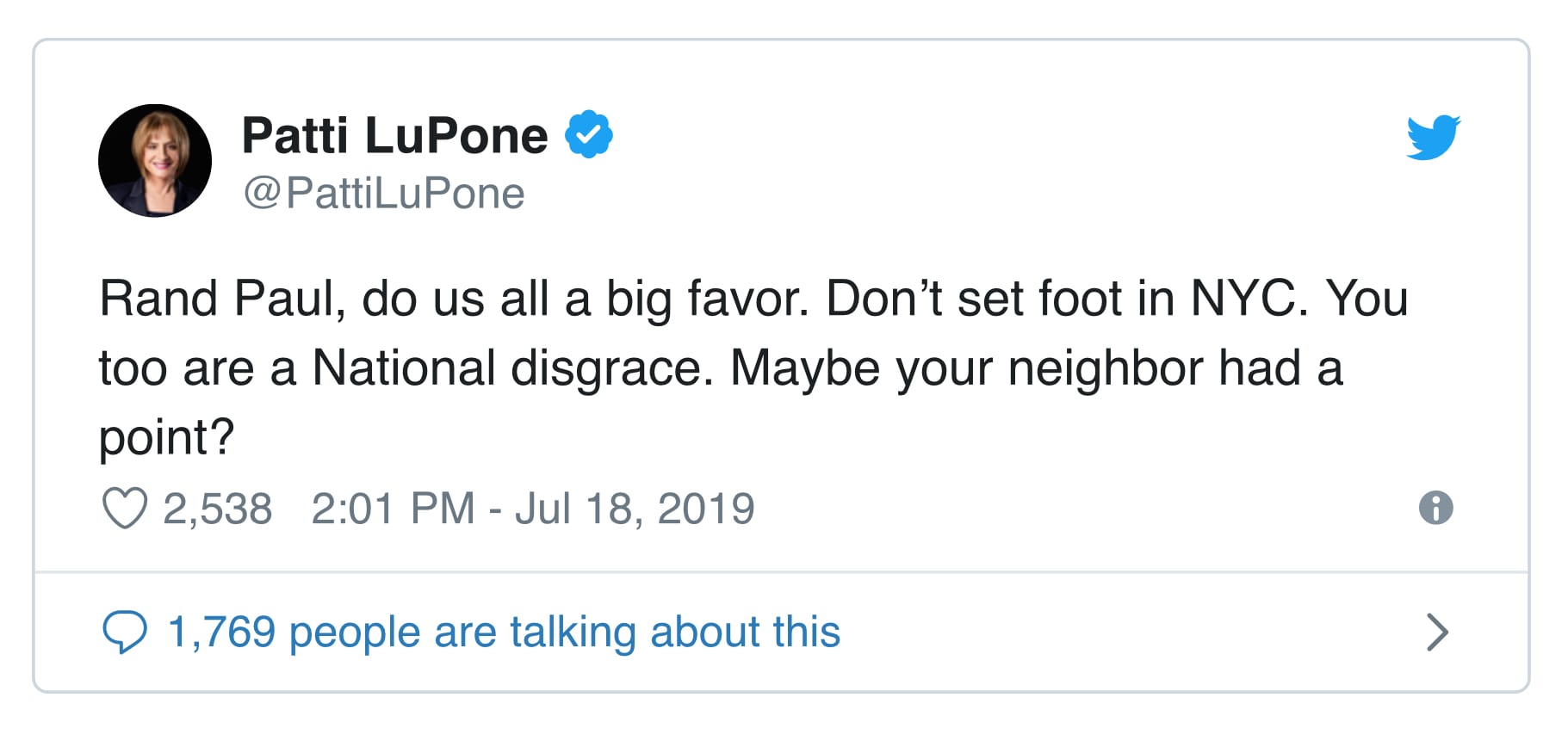 Sen. Paul suffered six broken ribs and damaged lungs after Rene Boucher, his neighbor, tackled him from behind in 2017. Paul also endured pneumonia following the attack. The Senator successfully sued Boucher, earning more than half million dollars as a result.

Then again, according to LuPone, maybe Boucher had a point.

She wasn't the only showbiz legend to mock, if not egg on, the Paul attack. Bette Midler, whose Twitter feed is increasingly unhinged, didvirtually the same last year. Midler didn't suffer any career repercussions for her messaging.
Earlier: Broadway Star Patti LuPone Gets Slammed Online Over 'Homophobic' Tweet About U.S. Senator Lindsey Graham.